It is our mission to promote charitable organizations, schools and other groups/activities within the Indian Land Community and the County of Lancaster, South Carolina.
Find out about our Special Guests
We have a fantastic lineup of artists that will be performing at the Carolinas Chili Championship. Find out more on the Special Guests page.
Prizes
While prizes are currently to be determined, check out the categories and rules for entering the competition. Calling all Chili Cooks!!!
FREE ENTRY
Tasting Kits Available at the Gate
3 for $5   |   7 for $10  |   20 for $20
(cash and credit accepted)
Subscribe to Email Updates
We will send monthly updates as the event takes shape.
Speakers
Special Guests
More details later!
Lore Brewing Company
Come out and taste Indian Land's own local brews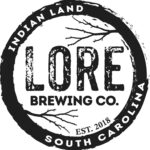 The number of chili cooks is limited!
Don't miss your seat. Join the preparation now.
Bell Pepper/Corporate Sponsor