It is our mission to promote charitable organizations, schools and other groups/activities within the Indian Land Community and the County of Lancaster, South Carolina.
Find out about our Special Music Guests
We have a fantastic lineup of artists that will be performing at the Carolinas Chili Championship. Find out more on the Special Guests page.
Prizes
While prizes are currently to be determined, check out the categories and rules for entering the competition. Calling all Chili Cooks!!!
Tickets only $10 at the Gate
(cash and card accepted)
– Tickets are not sold in advance – 
Subscribe to Email Updates
We will send monthly updates as the event takes shape.
Speakers
Special Music

Guests

More details later!
Playing 4/16 at 8 PM
Originated in Charlotte, North Carolina. Fronted by Tommy DeCarlo along with his son, guitarist Tommy DeCarlo Jr. As Tommy tells it, Tommy Jr. is truly the backbone of DECARLO. He has a great feel for what's going to work on stage, not just musically, but production wise, too and leads the charge in the band's performances.  Of course no band is complete without a great supporting cast, which in DECARLO's case is multi talented keyboardist/guitarist/vocalist Payton Velligan, drummer Christian Sturt and bassist Edward Sturt.
The band's debut album ,"Lightning Strikes Twice" is a very fine slice of melodic rock, deeply rooted in the sound of masters of the genre like Kansas, Foreigner, Survivor, and REO Speedwagon.
​
"We're very excited about the release of "Lightning Strikes Twice"!" continues Tommy. "As an artist/songwriter you're always going to be proud of your work, but there's nothing more gratifying than to please those who matter most…the fans! It's our hope that the music on this debut release will in some way/shape or form touch those who take the time to listen to it." Simply put… DECARLO ROCKS! If you are a classic AOR/Melodic Rock fand, you simply can't miss this debut album!
Unknown Artist Band
Unknown Artist Band
Playing 4/16 at 6pm
Unknown Artist came together in May of 2018 by way of Karl Gunther Studios in Huntersville, NC.  Immediately, they felt as though they'd played together for years. Savannah Mae Trautman, Matthew Coleman, and Kylie Johnson, all original members, share the front line with their vocal talent and their ability to trade off instruments. Josh Fadok joined the band on drums in May of 2019, helping to bring an energizing drive to their performance level. They are able to adapt and perform in many venues and settings including taverns, amphitheaters, festivals, homes, pool decks, etc. Whether you want to hear Led Zeppelin or Greta Van Fleet, Journey or Paramore, Bon Jovi or P!nk, Queen or Bruno Mars, Unknown Artist will bring you a good time! Come get to know Unknown Artist and enjoy their boundless energy. They are truly a sight to be seen and a sound to be heard!
Lore Brewing Company
Come out and taste Indian Land's own local brews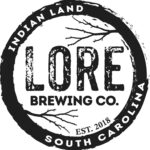 The number of chili cooks is limited!
Don't miss your seat. Join the preparation now.
Bell Pepper/Corporate Sponsor